Smarter Society have been appointed as Grant Administrators by the Department of Health and Social Care (DHSC) for the Community Automated External Defibrillators (AED) fund. Smarter Society are partnering with London Hearts, the UKs leading Defibrillator charity, to deliver the scheme.
The Community AED fund will provide funding for organisations to purchase an externally mounted AED for their community. A total of 2000 AEDs will be rolled out through the scheme and each one will be externally mounted to enable 24 hour access by members of the public. Organisations can apply for the fund here.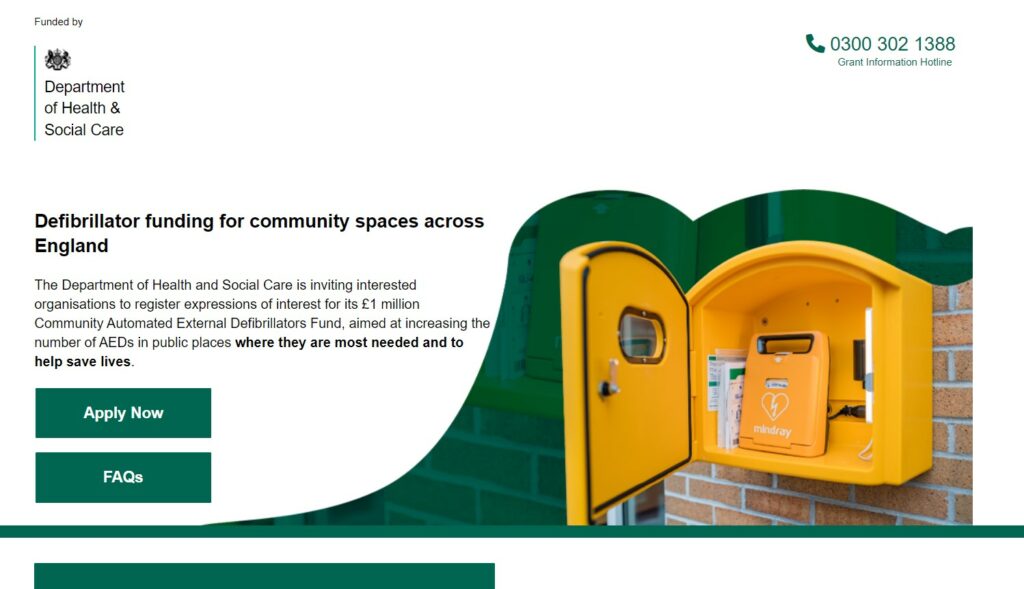 AEDs are the only form of out-of-hospital treatment that a cardiac arrest victim can receive. For every minute that a cardiac arrest patient does not receive treatment using a defibrillator, their chances of survival reduce by 7-10%.
Geoff Baxter, Managing Director, Smarter Society emphasised: "We are delighted to have been appointed by the DHSC, to run this is high-profile grant scheme. Smarter Society's experience in delivering grant and voucher schemes for large government departments mean we are well placed to support DHSC deliver the aims of this exciting initiative. We look forward to partnering with London Hearts and DHSC teams on this project.
Jo Lovell, Chief Operations Officer, London Hearts explains: "We are very proud to have been appointed alongside Smarter Society to support the DHSC in rolling out this important programme across England. London Hearts, as the UKs leading defibrillator charity, are uniquely positioned to support the successful roll out of such a large number of AEDs. The project will continue to build on our core objective of expanding the provision of life saving heart defibrillators".